Meet the man behind THE moment
The story behind the dramatic Telefonica wipeout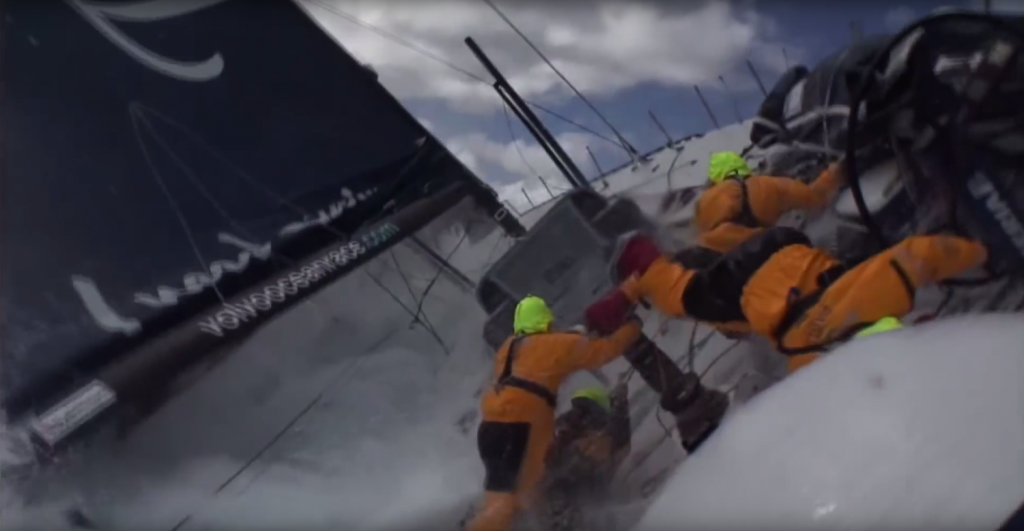 It's 25 March 2012, during the fifth leg of the Volvo Ocean Race, from Auckland to Itajaí.
Telefónica is sailing at break-neck speed in insane conditions, with over 40 knots of wind and 10-metre waves, in the Southern Ocean – the most dangerous and remote area of the planet for sailors.
At the helm of the boat is one of the best drivers in the world under extreme conditions, Pablo Arrarte.
"The Southern Ocean is like no other place on earth," he says
"The wind conditions are extremely strong, the waves are gigantic and the water is ice cold.
"We love racing the boat in conditions like that, it's why you do the Volvo Ocean Race. I've never been afraid of things like that – the only thing that troubles me is the possibility of crashing into a container at night."
All of a sudden, the Southern Ocean strikes.
A giant wave hits with enormous force – shaking the boat and the crew as if they were rag dolls
"If it wasn't for my harness, I'd have been in the water," Pablo explains. "It's one of those moments that you look back on with excitement, as long as it all ended up well, as it did in this case."
The video contains some of the most epic images in Volvo Ocean Race history – and although the crew got control of the boat quickly, the boat sustained damage to the bow which meant they had to stop in Ushuaia.
Once fixed, the team then continued racing toward Itajaí, where it arrived in second place just 13 minutes behind the leg winner, PUMA Ocean Racing
And it wasn't the last time that Telefónica would face a potentially race-ending situation that race. On the way to Lorient, racing through the pitch black night, they broke a second rudder which sent them into a jibe. Their mast touched the water, as they struggled to counter the force.