8 memorable Dongfeng moments
The story of the Chinese team in 2014-15
Well, all of the above are right. Dongfeng's story in the 2014-15 was something we'll never forget, and now they're officially back for the 2017-18 race, we thought we'd celebrate by taking a look at some – just a few! – of their most memorable moments.
Watching the team come together before the race...
Five French guys, two Chinese rookies and a Swede jump on a boat in Alicante for an unforgettable adventure...
Finishing an exhausting Leg 1 in second place – and with leaders Abu Dhabi Ocean Racing in sight...
The first trade of blows in an epic duel between Walker and Caudrelier.
Charles Caudrelier climbing Cape Town's Table Mountain with legendary South African explorer Mike Horn...
The first-time skipper taking some lessons on leadership and motivation from the tough adventurer
Winning into China
What a homecoming – Dongfeng Race Team taking the honours on Leg 3 into Sanya, and capturing the hearts of the Chinese public!
Breaking the mast
Imagine this: you're just miles from the infamous Cape Horn, piling the pressure on leaders Abu Dhabi Ocean Racing, and disaster strikes – your mast breaks.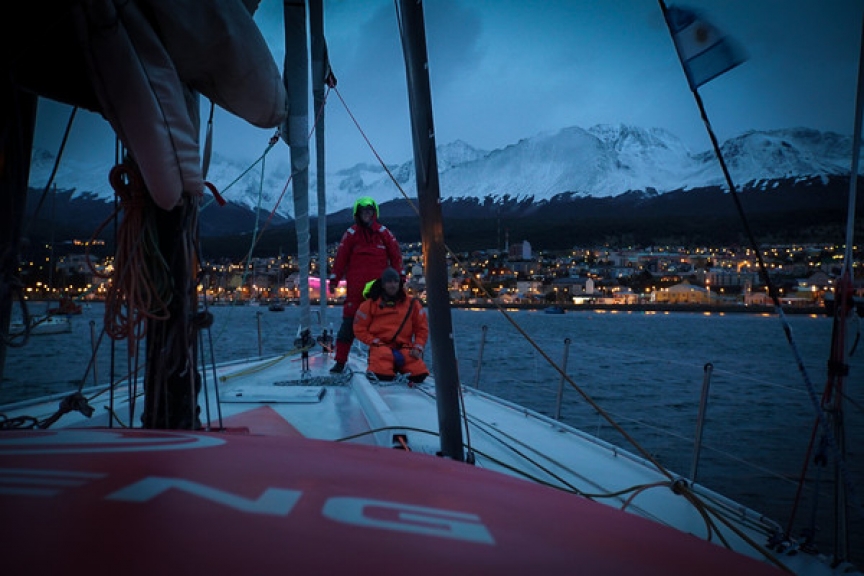 Dongfeng motored to nearby Ushuaia – suspending racing and forfeiting the leg – and then sailed to Itajaí under jury rig, beginning a second race... the race to get a replacement mast to Brazil and installed in time for the Leg 6 departure!
Winning on your big return into Newport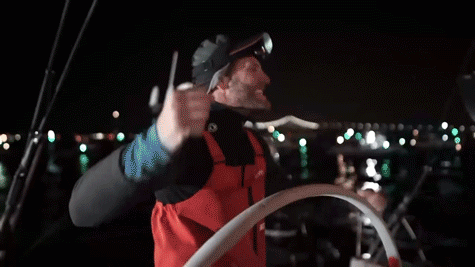 What better way to address the disappointment of dropping out of the Southern Ocean leg than to grab first place on your first leg back – and firing up the battle for the trophy once again! The relief on Charles' face..!
A visit from a giant flying fish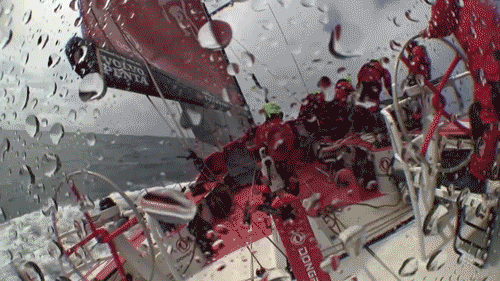 The Volvo Ocean Race isn't just about winning - it's about nature too. Here's a clip of when Dongfeng's biggest fan decided to jump onboard the boat... almost knocking out half the crew in the process.
Finishing the race on the podium
Despite the ups and downs, Charles and his crew managed to grab a place on the podium – finishing third in the 2014-15 race. Next time? Who knows...