Welcome: Team AkzoNobel
Dutch campaign is first entry of 2017-18
Welcome: Team AkzoNobel - named today as the first entry of the Volvo Ocean Race 2017-18, the Dutch campaign will be led by first-time skipper, but three-time Volvo Ocean Racer, Simeon Tienpont.
The team is backed by Dutch company AkzoNobel - a leading global paints and coatings company headquartered in Amsterdam, Netherlands, employing around 45,000 people worldwide, and whose portfolio includes well-known brands such as Dulux, Sikkens, International, Interpon and Eka.
Having made his debut onboard ABN AMRO TWO in 2005-06, Simeon returned to the world's toughest offshore race to join Team Vestas Wind for the final two legs of the 2014-15 edition – and is delighted to have secured his campaign's place in the next race.
"I'm honoured and incredibly excited to be skipper of Team AkzoNobel," the man who has also been part of two winning America's Cup teams - BMW Oracle Racing in the 33rd edition, and Oracle Team USA in the 34th edition, says.
"We're both focused on high performance and share the same passion for success," he continues. "I can't wait to start racing."
Conrad Keijzer, ExCo member, AkzoNobel, says: "The Volvo Ocean Race offers an unparalleled storytelling and brand-building platform over a prolonged period of time.
"The company can raise awareness for its capabilities; excite and captivate both new and existing audiences and customers; develop business opportunities; attract talent and create a sense of pride and excitement among employees."
He continues: "Partnering with Simeon to form Team AkzoNobel is a winning combination – he's a true leader who puts safety and teamwork first and is both determined and inspirational."
Mark Turner, Volvo Ocean Race CEO, is delighted with the Dutch entry: "It's exciting that our first team announcement comes early in the cycle, is backed by a global brand, and features a first-time skipper. Those are three great positives for the Volvo Ocean Race."
Team AkzoNobel represents a nation with not only a rich maritime heritage, but a special connection to the Volvo Ocean Race, with Dutch teams having lifted the trophy three times, in 1977-78, 1981-82 and 2005-06.
Indeed, Dutch sailing legend Conny van Rietschoten remains the only skipper in the history of the race to have won two editions in a row, and Tienpont, who won the prestigious Conny van Rietschoten trophy – the highest honour in Dutch sailing - in 2013, is proud to be following in the 'Flying' Dutchman's footsteps.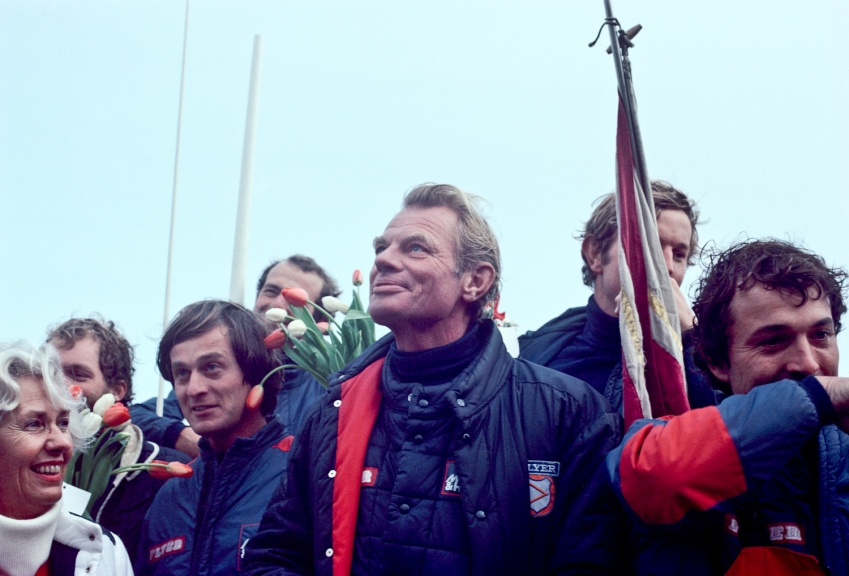 "The Netherlands are very fond of this race and that's all because of Conny van Rietschoten," he explains.
"He brought the event, then called The Whitbread, to an entirely new level. He built his boat in an excellent Dutch boatyard and recruited professional sailors from all around the world."
The team announcement comes less than a week after the Volvo Ocean Race unveiled an exciting new route for the next edition of the 43-year-old event.
The racetrack, which is seen as a return to the race's roots, will require teams to sail over three times more distance in the Southern Ocean than in the previous edition – and the fleet, which departs Alicante, Spain in autumn 2017, will race around 45,000 nm around the planet.
Visiting 11 cities across five continents, the Volvo Ocean Race represents a unique opportunity for AkzoNobel, which has a presence in over 80 countries, to showcase its products before a huge global audience.
"Add in Simeon's impressive track record and it's this irresistible combination of experience, tradition, expertise and human endeavour which will prove so vital once the world's premier offshore race is underway," concluded Keijzer.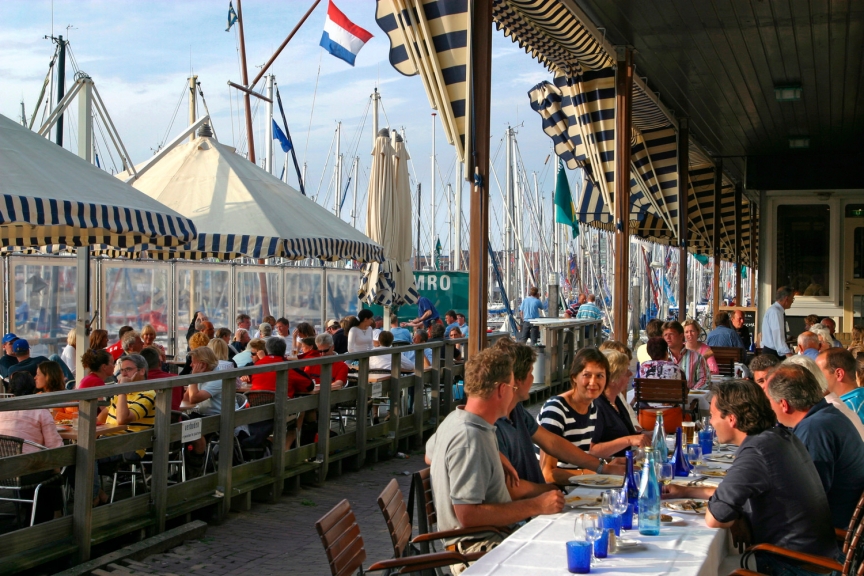 To celebrate the announcement of the Dutch team in The Hague, the Scheveningen pier underwent a colourful makeover, which will remain a remarkable eye-catcher until the Race finishes with a grand finale in The Hague in summer 2018.
Follow #TeamAkzoNobel on social media: