First stop: Lisbon!
Lisbon chosen as the first destination in a flying start to 2017-18 edition
In 2011-12 and 2014-15, Portugal's capital city staged hugely popular stopovers following transatlantic legs, but this time organisers have decided that a short, sharp 'sprint' leg from Alicante would be the ideal way to begin the round-the-world challenge.
As well as that fresh initiative, the race announced on Tuesday that a new Boatyard facility was opening with immediate effect in Lisbon to service the fleet for the next race and provide the base for an upgrade to all the Volvo Ocean 65 boats from October this year.
The Lisbon Boatyard will complement the well-established maintenance centre in Alicante that will continue to be available for teams as their Mediterranean training and support base.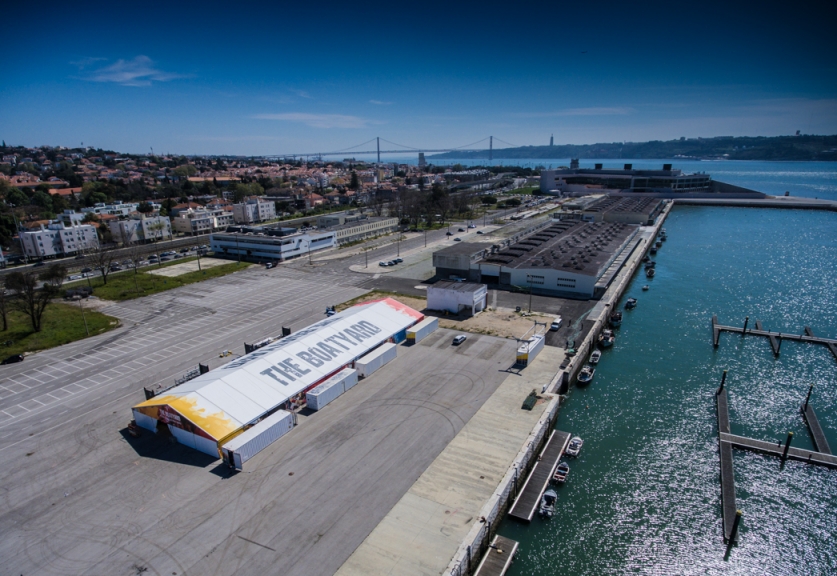 Antonio Bolaños López, acting CEO of the Volvo Ocean Race, told a news conference: "We have a double reason to celebrate our close ties with the great maritime capital city of Lisbon today.
"Firstly, we know that Lisbon will provide a packed and vibrant destination host city for our fleet after a thrilling first leg from Alicante, ensuring the next race in 2017-18 will begin in real style.
"Secondly, Lisbon offers us the perfect location to set up a second Boatyard operation on top of the existing provision we enjoy in our home city of Alicante."
The fleet for the 13th edition in 2017-18 will be upgraded in the Lisbon facility later this year and early into 2017. The city of Lisbon will also provide an ideal pre-race training hub for our fleet in the Atlantic.
Fernando Medina, Mayor of Lisbon, told Race officials: "Thanks for your confidence in Lisbon – we are going to do everything in our power to make the Boatyard here a big, big success."
Lisbon joins Alicante, Cape Town, Hong Kong, Auckland, Newport (Rhode Island), Cardiff, Gothenburg and final destination city, The Hague, on the route for the 2017-18 race, with more cities to be announced in the coming weeks.
It is already shaping up to be one of the most exciting and challenging racecourses of recent editions.
Nick Bice, Head of the Boatyard, was delighted to open a new centre for future teams, with perfect training conditions in the Atlantic so close by.
He said: "Lisbon has endless possibilities for us. The building we'll be using for the Boatyard is an old fish market.
"If you were to design and build a facility to undertake the upgrades to the boats, you wouldn't be able to design it better than what's already there in the docks in Lisbon.
"The training options are almost limitless. You can go up around the corner, around Cascais and be virtually guaranteed wind at any stage. Equally, you could train in the Tagus River to practise in light air scenarios."
Bolaños López added: "I would like to thank all those involved for making this ambitious project happen, particularly the City Hall and the Port Authority of Lisbon together with other local authorities in Lisbon.
"We look forward to building on a working partnership that has already delivered two outstanding stopovers during the 2011-12 and 2014-15 races. The future could not be more exciting."