Daily Digest - Monday 28 May
A breakdown of the best content from the fleet as Leg 9 comes to a close
As the Race Village in Cardiff is hustling and bustling with thousands of people, sailing fans around the world (in particular the Dutch ones) are on edge, as what is undoubtably going to be one of the most exciting leg finishes in this race unfolds.
After almost eight days of intense racing across the Atlantic from Newport, USA, to Cardiff, Wales, both Team Brunel and team AkzoNobel are neck and neck. Read today's update from our Editorial team here and check out this insane picture from Sam Greenfield of just how close the race is after 3000 nautical miles.
Restless, in patchy breeze and desperate to avenge his Leg 8 result, Dongfeng Race Team's skipper Charles Caudrelier tells Niall Myant-Best his plans for the final miles as they discuss the potential points outcome of Leg 9 in today's Live Show.
For those of you who know Cardiff you'll know all about the notorious tide... for those of you who don't, this article is a must-read. If you will be following the finish, this will be the final hurdle for the teams. Watch out everyone, compression ahead.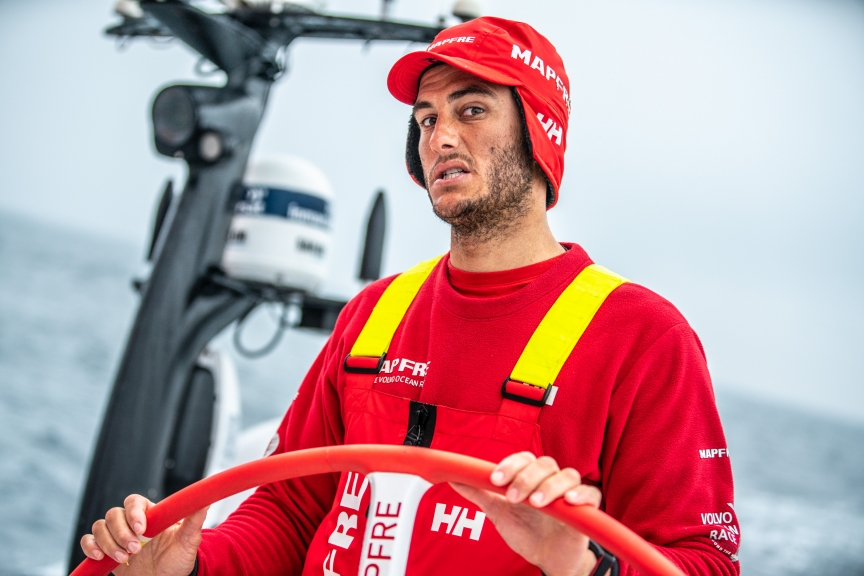 Here we are, stressing out and checking the tracker every 5 minutes... let's take a moment to look at where Andrew Cape is right now. Unshakable, can this veteran navigator bring another victory home for Team Brunel?
Some people ask, how on earth can the sailors do anything other than sail right now? But the truth is, there's nothing better than taking your mind away from a stressful situation and that's exactly what Charles Caudrelier has done as he wrote this email back to his team.
Finally, if you can drag your head away from what's happening on the water for just a few moments, this edit from Jeremie Lecaudey about the 'Life of an Onboard Reporter' is pretty insightful.
Don't forget to download the Volvo Ocean Race App and follow @RaceExperts on Twitter for all the latest updates.
Did you know that all the incredible content delivered from the boats is made possible by Inmarsat? You can follow them on Twitter here.