Daily Digest - Saturday 28 April
All the best content from the past 24 in one place
After seting themselves up as the most easterly boat during the early days of Leg 8, excitement is in the air as Dee Caffari and her Turn the Tide on Plastic team find themselves in a strong position. Read more here.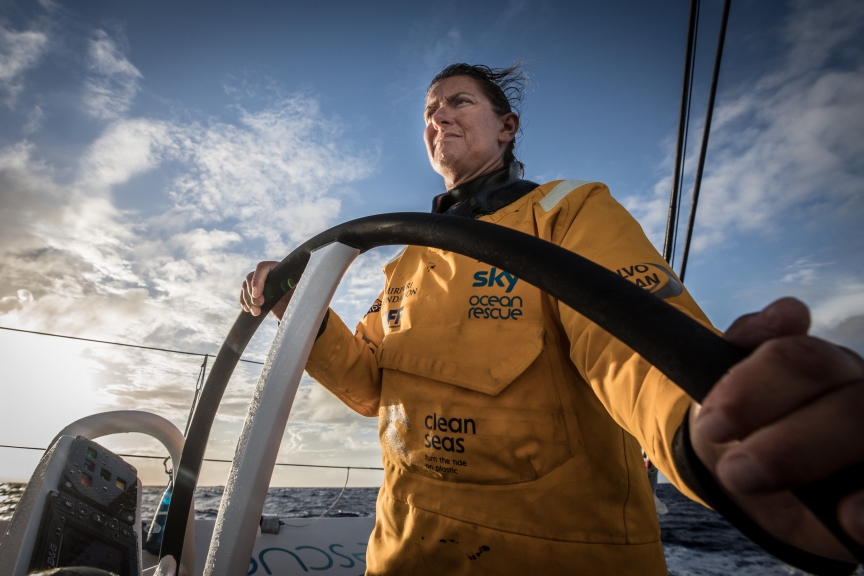 As the racing heats up our race tracker is undergoing tests this leg to bring you live coverage for the final three legs of the race. If you're an avid race follower and want to find out more click here.
The latest epiode of Gybe Talking is now available as we get behind the scenes with a very special guest on Sorry Knot Sorry.
Back to the water and it's all go for the Dutch teams as his funny tweet from Emily Nagel shows team AkzoNobel and Team Brunel have been neck and neck for some time.
Big night out with the guys from Brunel... Brazilian night life is pretty active, up all night! Couldn't decide what outfit to wear, chang

— Emily Nagel (@EmilyNagel94) April 27, 2018
It's King Willem's birthday onboard Brunel and Carlo Huisman and Bouwe Bekking did not forget it! Disappointed not to be able to celebrate in their home country, they brought the celebrations onto the deck of their Volvo Ocean 65.
As the teams approach the Equator there is a lot of change in the air, Luke Parkinson from Sun Hung Kai / Scallywag explains why this is so difficult to manage in Rich Edwards' latest edit from the grey boat.
Vestas 11th Hour Racing are currently sitting in second place and the mood onboard is a happy one, even throughout the night. Check out these great night time shots from Onboard Reporter Martin Keruzore.
There was another midnight adventure onboard Dongfeng Race Team as they found themselves under an unexpected agressive rain cloud. Worth watching just for the incredible thunder and lightening moments.
Don't forget to download the Volvo Ocean Race App and follow @RaceExperts on Twitter for all the latest updates.
Did you know that all the incredible content delivered from the boats is made possible by Inmarsat? You can follow them on Twitter here.