Daily Digest - Monday 19 March
The best content the race packaged into a daily digest so you don't miss a thing!
At the top of the list has to be this awesome image of Kiwi Paralympian Liam Malone doing a backflip off Turn the Tide on Plastic:
Once the giant fleet of spectator boats had chased the Volvo Ocean Race out of Auckland the real battle on the water ensued. Check out this extraordinary helicopter footage of the teams fighting for the lead off the Coromandel Peninsula:
Just when you thought it couldn't get any better, fans got the best seats in the house (again!) as the boats raced past the iconic East Cape:
Less than 24 hours into Leg 7, Team SHK/Scallywag's Onboard Reporter Konrad Frost captured one of the best wildlife images we've seen so far. Strikingly beautiful - here is his shot of a pod of dolphins along the eastern coast of New Zealand: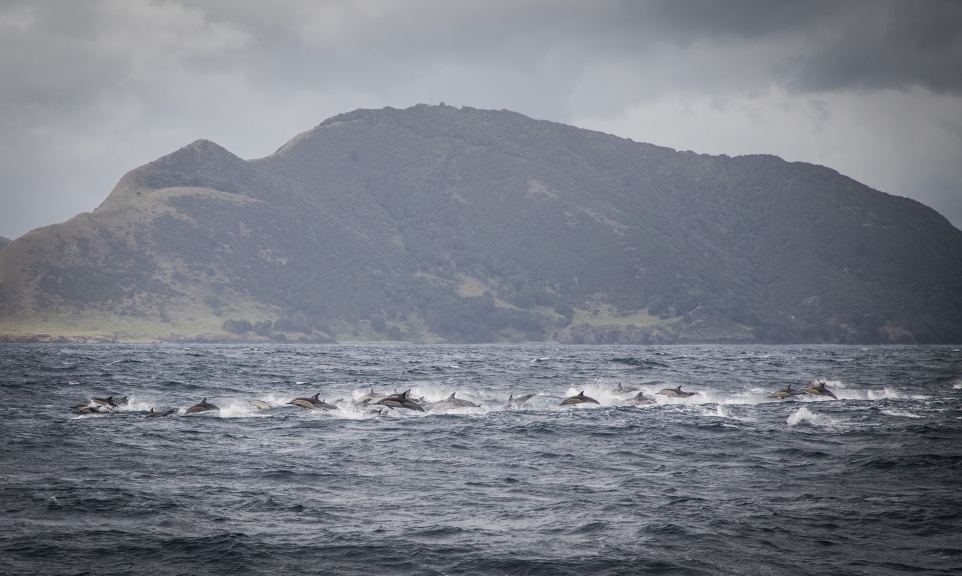 "The leg you will always remember" - ever wondered what goes through the sailors minds ahead of the toughest, scariest and most exciting leg of the race? Check out this brilliant video from Dongfeng Race Team that gives you some insight into how their team deal with the pressure:
Having missed out on the past 4 legs due to an injury, Antonio Cuervas-Mons (Bowman onboard MAPFRE) gets his sea legs back in no time as he is thrown in at the deep end during a chaotic start to Leg 7:
And just in case you were wondering how close the racing is… this should give you a good idea:
Don't forget to download the Volvo Ocean Race App and follow @RaceExperts on Twitter for all the latest updates.