Different strategies on display for final run to Auckland
Team Brunel emerged from Stealth Mode furthest to the east as different strategies are coming into play for the final stretch run to the finish...
The fleet is split East/West by nearly 200 miles, between team AkzoNobel in the west and Team Brunel, who emerged from Stealth Mode out in the east.
On the leaderboard, the pair is separated by just a few miles, holding down second and third place just behind Scallywag. On the water, it's a different story with the two dutch-skippered boats nearly 300 miles apart.
"We're in really good spot here now," said AkzoNobel skipper Simeon Tienpont.
"Everyone is coming into our trail more or less."
It doesn't look quite like that on the tracker however.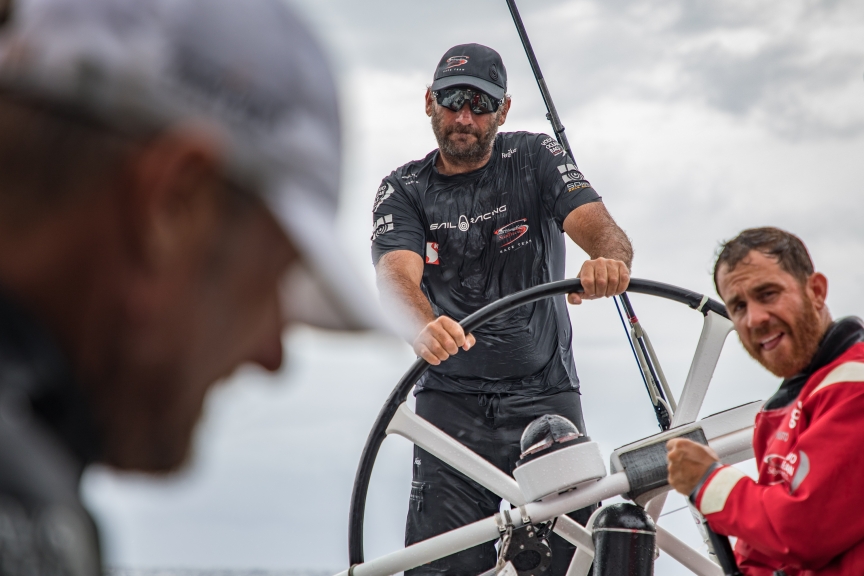 The leader on the tracker is now Scallywag, who have 30 miles of leverage to the east. But Tienpont's AkzoNobel remains the furthest south in the fleet by about 20 miles.
As the boats begin to curl to the left (east) to get around the north tip of New Zealand, those to the east will have less miles to sail.
Tienpont, to the west, is betting that a better angle will translate into more speed and that will more than compensate for the extra distance run.
It's going to be a fascinating weekend to see how it plays out.