Racing to get south
team AkzoNobel leads the charge down the west coast of New Caledonia. Next stop - New Zealand.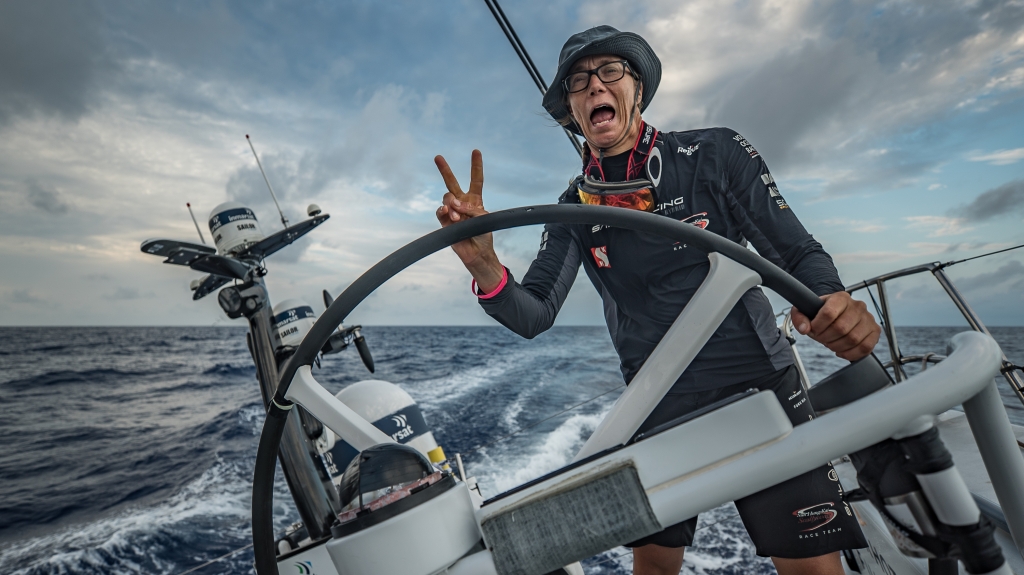 On Friday morning, it's team AkzoNobel in the lead, pushing south in moderate easterlies, with Scallywag and Turn the Tide on Plastic within 14 miles of the lead.
"If I had to pick one boat out of the six to be on at the moment, I'd pick this one," said AkzoNobel's Cécile Laguette "Looking at where we have to be positions after we get past New Caledonia, we are in a pretty good spot... but there's still a long way to go."
The westerly position of AkzoNobel to the fleet is tactically powerful at the moment. They have the potential to sail a faster sailing angle than the rest of the fleet in the easterly wind, and should be able to consolidate their position over the next 24 hours.
Team Brunel has been in the mix with this leading group of four as well, but they've gone into Stealth Mode and will re-appear with the 0100 position report in the early hours of Saturday morning (UTC).
Turn the Tide on Plastic is the most eastern of the leading trio. Skipper Dee Caffari acknowledges they're in a tough spot to make gains today.
"It is another day of flat water sailing in intense heat," she wrote. "Noticeably there is a strong swell becoming apparent and we keep our fingers crossed for the breeze to stay with us even though the weather file says otherwise."
At the back, MAPFRE and Dongfeng continue to press to close the gap. They trail by just over 50 miles on distance to finish, but some of this is due to a more easterly position.
That puts them close to the wind shadow of New Caledonia as well as on a slower sailing angle south. Their deficit to the leaders could expand again today.
On a side note, there is some spectacular photography coming in from the atolls near New Caledonia - check out the RAW section.